Interior Renovations With the Best ROI in 2022
It's no secret that homeowners want the best value for their buck when it comes to home renovations.
Here are the interior upgrades that, according to Remodeling Magazine's Cost vs. Value Report, deliver the highest ROI in terms of increased home value.
Minor Kitchen Remodel (Midrange): 71.2%
It's the most popular and versatile room in your home; it's no surprise that improvements here will yield solid returns.
The key to getting the best ROI is to focus on high-impact aesthetic improvements:
Replace front of cabinets and drawers

Replace hardware

Replace major appliances: range and fridge

Replace countertops and install a mid-range sink and faucet

Replace flooring

Paint walls, trim, and ceiling
More substantial remodels — with an island, new lighting, and all-new appliances — tend to deliver lesser but still-solid returns (56.1%).
Opting for higher-end materials and fixtures does not equate to a higher ROI. An upscale remodel typically returns around 52.5%.

Window Replacement: 67.5%
Yes, this counts as both interior and exterior. But, because they are operated from the inside of your home (not to mention protect your home's interior), we're listing it here.
Vinyl windows, by a hair, offer a better return compared to wood according to Remodeling Magazine.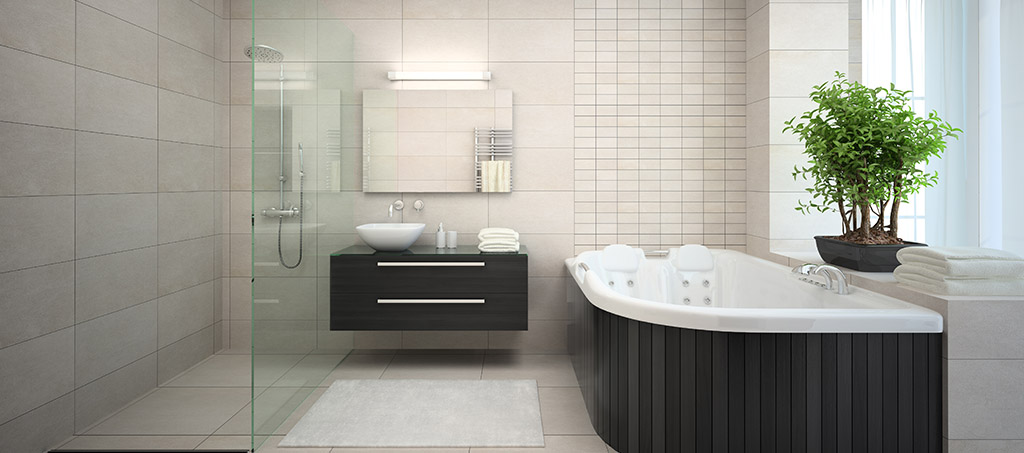 Bath Remodel (Midrange): 58.9%
Like your kitchen, your bathrooms see a lot of traffic. Here's how to get the best return on your improvements here:
Replace all fixtures (taps)
New porcelain-on-steel tub with ceramic tile
New standard toilet
New vanity with storage
Ceramic tile floor
Paint or decorate walls with vinyl wallpaper (for water resistance)

 
Opting for upscale upgrades such as a frameless glass shower enclosure, free-standing soaker tub, and in-floor heating will cost you more but still yield a decent return at 53.5%.
Master Suite Addition (Midrange): 53.4%
A new 24×16-foot bedroom with walk-in closet and ensuite bathroom is a significant upgrade that may give you the breathing room you need to stay in your home longer. Still, if you do eventually sell, you'll get a solid return.
Going bigger (32×20 feet) and better with your finishes decreases your return, albeit at a respectable 46.3%.
Bathroom Addition (Midrange): 51.8%
You can't really go wrong with adding a full bathroom to your home — especially if you currently only have one.
Whether mid-range or upscale, adding a bathroom with a tub, shower, vanity, toilet (obviously), linen closet, and tile floor should get you a 51% return.
Want to maximize your ROI?
Our experts are here to help you determine the best places to upgrade. Contact us today for a free estimate.  We vet the best local remodeling companies for homeowners looking to repair or remodel their home.